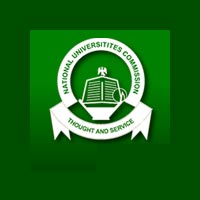 The National Universities Commission has said online degrees obtained from foreign institutions will not be accepted as means of seeking employment or doing other legitimate business in Nigeria.
The commission also slammed Maryam Abacha American University in Niger Republic, saying it has been inundated with enquiries from some Nigerian applicants, who have been offered admission into the university.
NUC's Director of Information and Public Relations, Mr. Ibrahim Yakassai, made the announcement during a press briefing on Thursday evening in Abuja, against the backdrop of some foreign universities, which admitted students from Nigeria.
"We wish to restate that as the only quality assurance agency for universities in Nigeria, the NUC is maintaining its stand that degrees from Maryam Abacha University will not be accepted in Nigeria," the commission stated.
The NUC, which also discredited all part-time cross boarder education in Nigeria, therefore warned citizens against patronising online universities which offer academic programmes without physical contact with their students.
According to him, the Nigerian constitution has no backing neither does it recognise such degrees obtained online, saying students look for cheap means of acquiring qualifications to avoid competition at home.
He said, "Nigeria will not recognise online degrees. Online degrees are not accepted in Nigeria at the moment. The Nigerian constitution does not even give recognition to such degrees. Those who run out of Nigeria for study outside this country are those looking for cheaper degrees. It is either they cannot pass the examinations or they do not possess the minimum entry qualifications."
The NUC criticised the entry qualifications being used by Maryam Abacha American University, saying they were poor.
Yakassai said concerned students were offered admissions on part-time basis with a graduation time of four semesters for programmes including Nursing, Medical Laboratory Sciences and Public Health.
He said, "In Nigeria, the duration for a full time degree programme is not less than three years for direct entry and at least, six years for part-time, while professional programmes in Sciences, Engineering and Health Sciences, including Nursing, Medical Laboratory Science and Public Health are not offered on part-time basis in Nigeria."
Article Credit: The Punch
[notification type="error"] Dont leave in a hurry! Fill the subscription form on this page to subscribe to valuable and timely information – join over 3000 subscribers on our mailing list today [/notification]